I am Clara Dupuy,
graphic designer for animal welfare and environment sectors.
.
My mission is to accompany you in the realisation of your projects by taking them to the highest level. 
Ask for a quote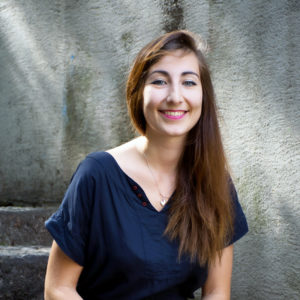 Why call on my services
I know this field, being vegan myself and involved in animal welfare. You will have a competent and friendly (well... that's what they say about me 🙂 ) graphic designer dedicated to your project. 
Also, being a freelance allows me to adapt to your availability and budget. I will be your only interlocutor, even if I have to collaborate with other professionals.
Why (re)create your visual identity and your website?
there are several reasons for this:
Be unique and stand out from your competitors
To have a very professional image, which inspires trust in your customers
Generate more visitors and/or sales, increase your number of customers
Improve your notoriety
A BIG thanks for their trust
Clara est une superbe graphiste. Elle rend un travail de qualité et est très patiente. Elle travaille en rapidité et efficacité. Je la remercie encore une fois pour ses compétences et sa patience
Merci Clara pour cette chouette Brochure. Le brief a bien été respecté et tes créations sont toujours top ! Un vrai travail de professionnel !
1st mission went very well. Fast, efficient and in a good atmosphere. I entrusted him with a 2nd mission right afterwards
Superbly managed project, from the briefing to the rendering and with a lot of creativity, efficiency and on time! Thank you!
Once again, we are very satisfied with Clara's work, who showed creativity and reactivity during the mission. We are delighted with the result!
Clara has shown her ability to adapt in a short time and in an environment that she did not know, of creativity, of efficiency for a very satisfactory result. I recommend her.
Thank you for your creativity and responsiveness on our project to create a document on safety in the company. We are very satisfied
We worked with Clara for the "Fly for the Earth" project. From the beginning we were amazed by her professionalism and her attention to detail in meeting our needs. Her talents allowed us to have a brand image, with professional documents and a website! Call on her for all these works, you won't regret it!