I am Clara Dupuy,
freelance graphic designer and creative director
.
My mission is to accompany you in the realisation of your projects by taking them to the highest level.
The animal welfare sector (100% vegan restaurants and shops, shelters, vets, etc.) is at the heart of my activity, as well as the environmental, sports and cultural sectors.
Get in touch!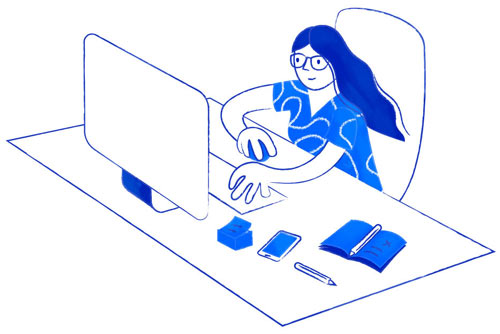 Why hire a graphic designer?
- For realize professional, modern and impactful projects
- To best meet your needs by analyzing your targets and issues
- To gild your image and you values
- To stand out from your competition
Why in freelancing ?
- My schedule is flexible and I adapt to your availabilities
- I'm your only interlocutor, even if I work with others freelancers
- To fit your budget
A BIG thanks for your trust
Once again, we are very satisfied with Clara's work, who showed creativity and reactivity during the mission. We are delighted with the result!
Clara has shown her ability to adapt in a short time and in an environment that she did not know, of creativity, of efficiency for a very satisfactory result. I recommend her.
Thank you for your creativity and responsiveness on our project to create a document on safety in the company. We are very satisfied
We worked with Clara for the "Fly for the Earth" project. From the beginning we were amazed by her professionalism and her attention to detail in meeting our needs. Her talents allowed us to have a brand image, with professional documents and a website! Call on her for all these works, you won't regret it!